Principal Founders
Dawn Foxcroft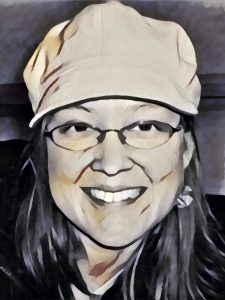 Dawn brings a unique passion for great design, communication, and nurturing connections between people to everything she does. Recently, Dawn successfully defended her master's thesis and earned a Master of Education in Indigenous Language Revitalization. With these passions, Dawn not only contributes to the ongoing success of White Raven Consulting, but to each and every one of White Raven's clients. Dawn works with discipline and a strong commitment to detail.
Every day Dawn looks forward to engaging with communities, elders, universities, academics, government, and industry to build bridges of cross-cultural understanding and deepen connections.
I can't wait to connect with you to hear your plans and ideas and help bring them to life. Get in touch with me to discuss your project.
Kelly Foxcroft-Poirier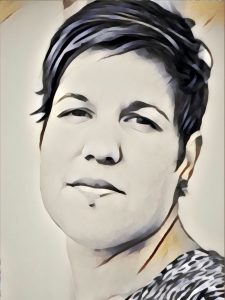 Kelly graduated with a Bachelor of Fine Arts from Emily Carr and has accrued over a decade of experience bringing high quality-engagement, facilitation, and communications services to not-for-profit organizations, First Nations governments, and arts and culture organizations. Harnessing Kelly's background in art and experience with facilitation, White Raven Consulting offers graphic recording. This new service truly stirs her soul with passion and purpose.
The work Kelly does nurtures deep connections between the stakeholders involved in White Raven Consulting's projects. Helping them to understand each other and effect change. Like the raven of Northwest Coast Mythology, we bring light and build community.
I love what I do and look forward to all of the projects yet to come. Get in touch with me to discuss your project.
Associates
Colleen Lucas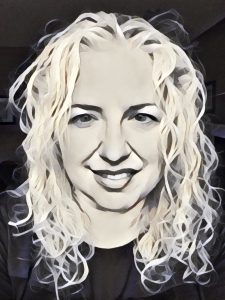 Colleen is a graduate of the North Island College Fine Arts program, with a major in Graphic Arts. She was born and raised on Vancouver Island and grew up in a stimulating, artistic family where being creative was strongly encouraged. Her interest in graphic art and design was a natural progression nurtured from her childhood. Dedicated to honing her craft she stays current with modern design trends and industry work styles.
Colleen has spent the past 20 years applying her skills as a graphic designer to produce visually engaging and thoughtfully crafted design concepts. Her design work includes everything from corporate and personal branding to booklets, flyers, brochures, newsletters, reports, and packaging. Colleen has done it all and continues to very well – White Raven is pleased to be able to showcase her artistic talents in the production of our products.
Rebecca Henn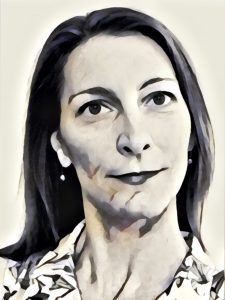 With an affinity for words, Rebecca has a flair for language and facility in communication. She obtained her master's degree in Environmental Education and Communications from Royal Roads University graduating with distinction as a Joseph-Armand Bombardier Canada Graduate Scholarship (SSHRC) recipient. As a strategic communicator, Rebecca uses clear and concise language to develop compelling, credible, and persuasive messages that audiences will understand.
Rebecca also has a discerning eye for detail and excels in strategic planning and project management — seamlessly implementing every aspect of the task at hand. Her shrewd business acumen and organizational talents are a welcome advantage to the successful delivery of White Raven's projects and services.
I look forward to working collaboratively with you to help articulate your needs and support your ideas. Learn more about me.
Gillian Nicol
Gillian completed her undergraduate degree in Coastal Resource Management and Public Administration at the University of Victoria and her Professional Masters of Planning degree in Indigenous Community Planning at the University of British Columbia. She is a Registered Professional Planner and a member of the Canadian Institute of Planning and Planning Institute of British Columbia. And if that isn't enough of a mouthful, she also divides her time working on a Comprehensive Community Plan (CCP) for the Hupacasath First Nation in Port Alberni and providing assistance with White Raven's projects.
Gillian has a wealth of experience in planning, facilitation, and public engagement and has worked on a number of planning process including not-for-profit organizations and First Nations governments. Her passion is really looking into the depths of a community, spending time discovering what creativity lays among the community members and how ideas are developed during facilitated dialogues.
And a Few of our Favourites
CalliaMedia – online marketing services
ImaginationFX – education and training development
The Graphics Factory – printing services